Did You Know?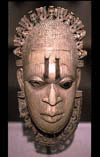 Africana Collection
is one of the largest in the country and features over 200,000 books, journals, maps and films covering all areas and disciplines.

Some books are also sculptures. Our holdings in
Special Collections
include works from several contemporary book artists, such as MSU alumna Laura Davidson.

A video magnifier is just one of the technologies available for users with disabilities in the Main Library's
Assistive Technology Center
.


Studying abroad doesn't mean losing access to research materials. The
Distance Learning Services
unit connects MSU students and faculty with print and electronic collections, wherever they are in the world.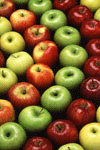 The
Government Documents Library
includes resources ranging from local city and county materials to the publications of intergovernmental organizations, such as the World Bank and UNICEF.

Mrs. Linda Landon was appointed college librarian at MSU in 1891 and served for 40 years. Landon Hall, originally a women's dormitory, was named in her honor.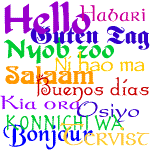 The MSU Libraries' collections include materials in more than 300 languages, both ancient and modern, from all corners of the world.

The
Vernon G. Grove Mathematics Library
serves all branches of the Departments Mathematics, Statistics and Probability, as well as the Division of Science and Mathematics Education.

The
Michigan Writers Collection
collects, and makes accessible, manuscripts and published works of select writers with ties to Michigan State University and the state of Michigan.

The National Endowment for the Humanities awarded the MSU Libraries a grant of $127,249 to provide
conservation treatment
for the Special Collection of 1,500 early American textbooks.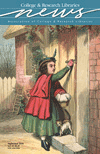 The September 2004 issue of
College & Research Libraries News
featured an illustration from MSU Libraries' Special Collection of
19th century Sunday school books
.
The center of the
Fine Arts Library
combines study space with exhibits of student artwork. The reference desk, music listening stations, and art and music collections are nearby.



Librarians from all over the world have visited the MSU Libraries to learn how a major research collection is managed. In the last few years, we've had guests from Spain, Nigeria, Mexico, Turkey, Ireland, South Africa, Romania and Iceland.