​ MeLCat Outage
Due to major system maintenance, you will not be able to request items through MeLCat beginning on November 18, 2015. Renewals for MeLCat items will still be possible until December 2, 2015. The system should be available for requesting again in early December. If you are MSU faculty, student or staff, please try Uborrow. Our community borrowers will not have access to interlibrary loan through MSU during that time. For more information, please read this MeLCat Server Migration FAQ. We apologize for the inconvenience.
Virtual Library Tours
The Main Library and branch libraries elsewhere on campus house a collection of almost 5 million volumes, along with thousands of other resources in print and electronic formats. These Main Library tours will help in navigating your way through these resources and in locating major service points where you can find additional assistance.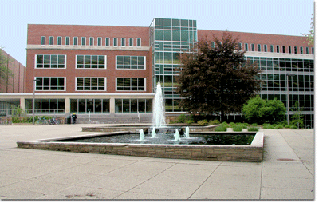 Main Library Audio Tour
Listen to streaming audio
A small number of mp3 devices are available at the Main Library Circulation Desk. Visitors may check one out and go on a self-guided walking tour of the Main Library.