Please visit us in E102B, our temporary space on the first floor of the east wing. We will be moving into new permanent quarters near the main entrance later this summer.
Support Special Collections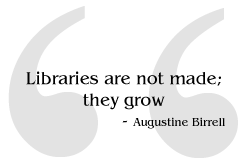 Special Collections welcomes gifts of materials as well as financial support.
If you would like information about making a gift to Special Collections, please contact Seth Martin, MSU Development Officer at MSU Libraries.
You may also see the Giving to Michigan State University Libraries page for more information.
Endowments
Special Collections has been fortunate to be the beneficiary of a number of endowments which enhance the collections and make possible expanded opportunities for research and learning. The following are the named current endowments that provide funds for Special Collections.
Suzanne J. Levy Endowment for the Jewish Studies Collection
Suzanne J. Levy Endowment for the Comic Art Collection in Honor of Randall W. Scott
Suzanne J. Levy Endowment for the Gay, Lesbian, Bisexual, and Transgender Collection in Honor of Anne E. Tracy