Memorial and Tribute Gifts
Gifts may be given in memory of a loved one, in someone's honor or for a special occasion, such as a birthday, anniversary or holiday.
You may designate that your memorial or tribute gift support a specific collection of the MSU Libraries.
The Development Office will send a note about your gift to the person you are honoring or the honoree's family. Gift amounts will be held in confidence.
Contact Us:
For more information, please contact the Development Office at (517) 884-6446, or giving@lib.msu.edu.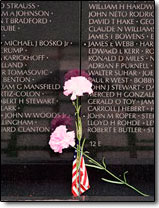 (c)2007 Jupiter Images