Library Tours
The Main Library and branch libraries elsewhere on campus house a collection of almost 5 million volumes, along with thousands of other resources in print and electronic formats. These Main Library tours will help in navigating your way through these resources and in locating major service points where you can find additional assistance.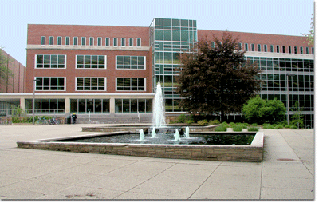 Main Library Audio Tour
Listen to streaming audio
A small number of mp3 devices are available at the Main Library Circulation Desk. Visitors may check one out and go on a self-guided walking tour of the Main Library.