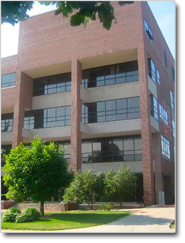 Law College Building
Michigan State University
648 N. Shaw Lane, Room 50
East Lansing, MI 48824
Phone: (517) 355-3380
Fax: (517) 353-6648
Business Library Hours
Thursday (October 2): 8:00am to 1:00am
Friday (October 3): 8:00am to 7:00pm
Saturday (October 4): 12:00pm to 6:00pm
Sunday (October 5): 11:00am to 1:00am
Monday (October 6): 8:00am to 1:00am
Search articles, journals, books, media and more
Business Library News & Events
Lansing Maker Week is almost here. MSU Libraries is one of more than a dozen community partners that will be contributing to Lansing's first annual Maker Week. As one of the Lansing Maker Week...
Over the next two weeks, there are two events that all MSU business students should try to attend.
The Career Resource Fair
When: 9/24-9/25 and 9/29-9/30 from 10am-2pm
Where:...