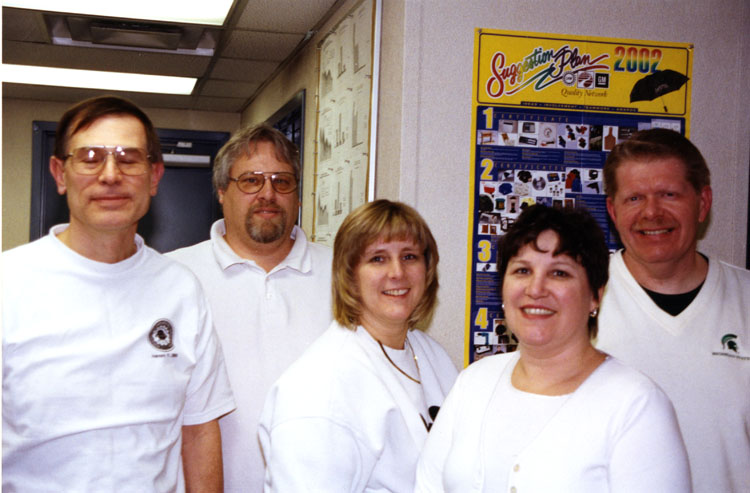 Click for full resolution
White Shirt Day is celebrated annually to commemorate the day on which General Motors recognized the United Auto Workers as the bargaining agent for their workers following a 36-day sit-down strike, the main focus of which was Flint, MI. That day was February 11, 1937. White shirts are worn because it was customary for managers to wear white shirts and ties while workers wore blue work shirts. The wearing of white shirts signified that the workers on the line were just as good as the bosses. Subjects are, from left to right: Jim Stroud, Tom Wheelock, Unknown, Doreen Howard, Tim Hansen.
close
Provide feedback on this item
Please provide details, names, dates, or locations that will help us better describe this image.
Location: Suggestions Office (Fisher Body Plant : Lansing, Mich.)
Event: White Shirt Day
Photo Date: 2003-02-11
Related Interviews: