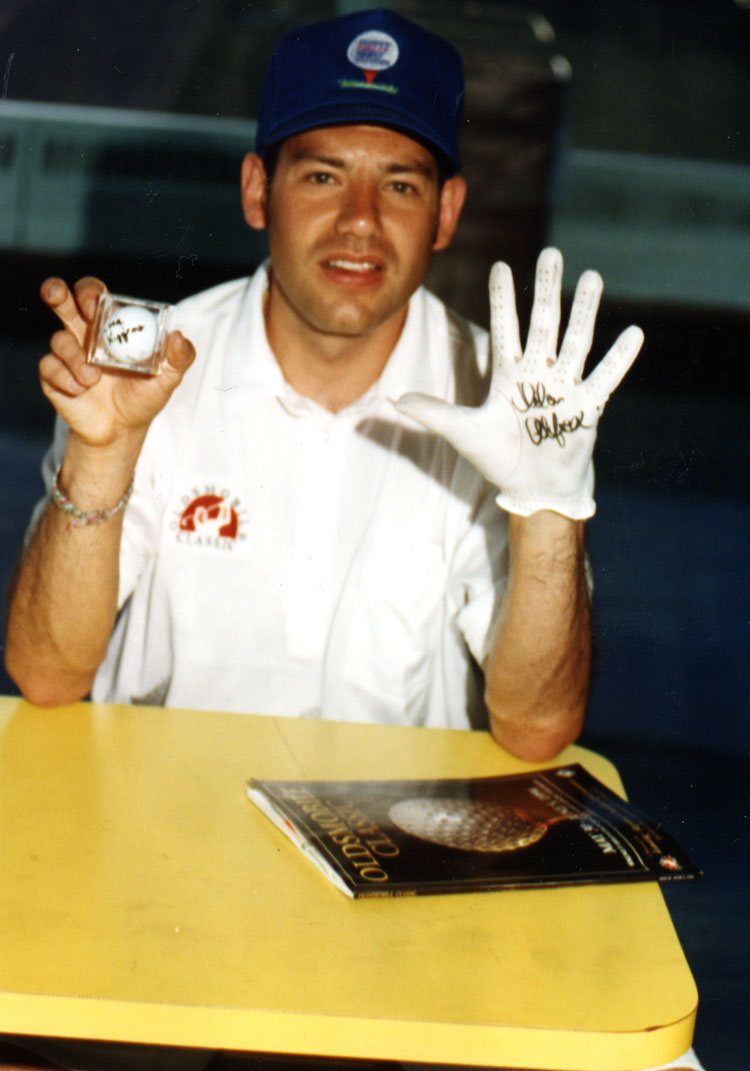 Click for full resolution
Alex Hernandez. He is wearing an autographed glove on his left hand and holding an autographed golf ball in his right. The shirt he is wearing has the emblem of the LPGA Oldsmobile Classic, which was played annually at Walnut Hills Country Club in Meridian Township east of Lansing. Walnut Hills hosted the LPGA Oldsmobile Classic seven times through the 1990's.
close
Provide feedback on this item
Please provide details, names, dates, or locations that will help us better describe this image.
Location: Fisher Body Plant (Lansing, Mich.)
Event: Unknown
Photo Date: Unknown
Related Interviews: