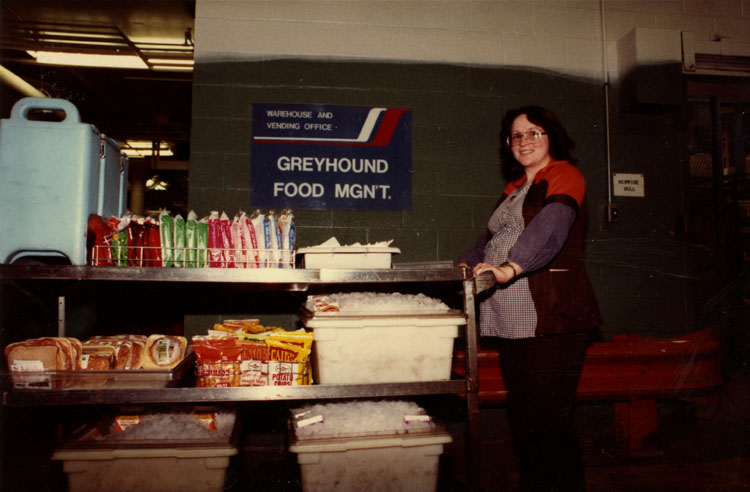 Click for full resolution
Behind the cafeteria kitchen in the Fisher Body Plant in Lansing, MI. Year unknown but before the fall of 1984. Subject is Tammi Nickerson, an employee of Greyhound Food Management, preparing to take the "Wagon", a snack cart of food, candy, and beverages, down to the factory floor. The Wagon was a negotiated feature of many GM plants. In addition to twice-daily hygiene and coffee breaks, a six-minute Wagon break was included both before and after the lunch period. Lansing Fisher Body was the last GM facility have Wagon breaks. The Wagon breaks were renewed in each set of local negotiations until it was eliminated as part of the 1984 local negotiations.
close
Provide feedback on this item
Please provide details, names, dates, or locations that will help us better describe this image.
Location: Cafeteria (Fisher Body Plant : Lansing, Mich.)
Event: Unknown
Photo Date: Unknown
Related Interviews: