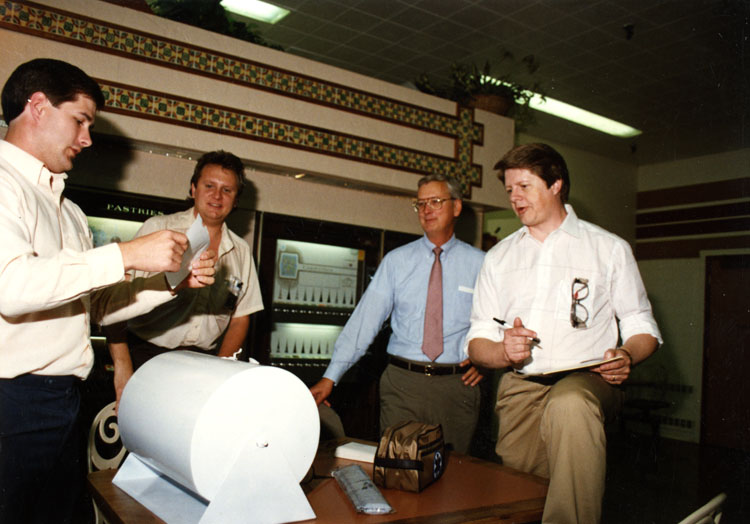 Click for full resolution
Subjects are drawing names to win a raffle as part of a seat belt and traffic safety promotion. All subjects except Tom Reel are UAW Local 602 members on special assignment to promote safety when this photo was taken. Subjects are, from left to right: Jim Camp (UAW Safety Office), Kevin Mix (UAW Paint Safety Advisor), Tom Reel (Traffic Safety Assoc.) David Dickhaut (UAW Safety Office).
close
Provide feedback on this item
Please provide details, names, dates, or locations that will help us better describe this image.
Location: Cafeteria (Fisher Body Plant : Lansing, Mich.)
Event: Seatbelt usage promotion
Photo Date: Unknown
Related Interviews: