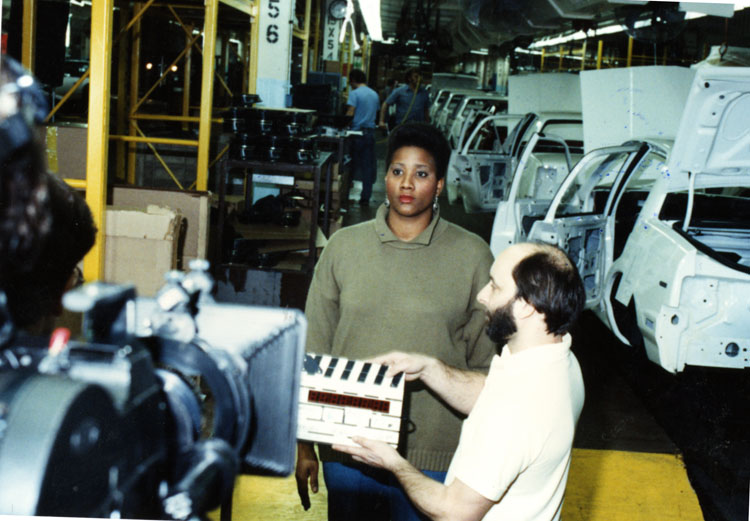 Click for full resolution
Marilyn Coulter being cued for a film by a film crewmember. Subject with beard on the right is unknown. Two subjects in the background are unknown.
close
Provide feedback on this item
Please provide details, names, dates, or locations that will help us better describe this image.
Location: Trim Department (Fisher Body Plant : Lansing, Mich.)
Event: Unknown
Photo Date: Unknown
Related Interviews: