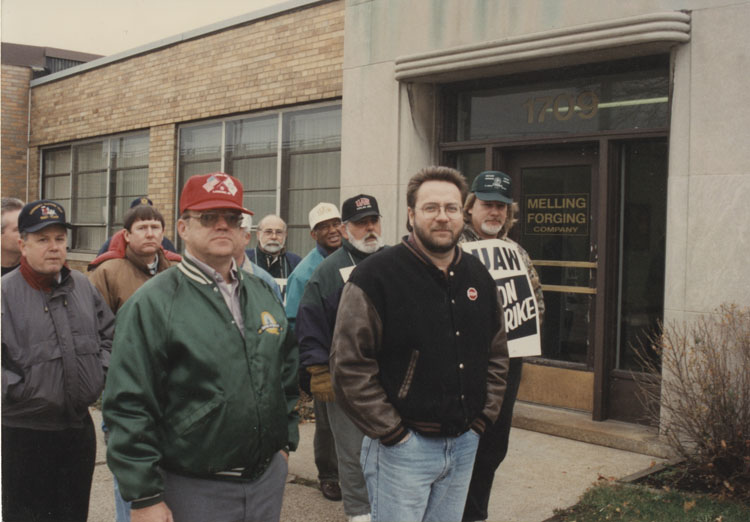 Click for full resolution
Melling Drop Forge in Lansing, MI., site of a strike against Melling by UAW local 724 approximately 2001-2002. The subjects in the photo are members of UAW 724, UAW 602 and some Flint area UAW members supporting of the strikers. Subjects are, from left to right: Doug Taylor (mostly hidden), Jim Keller, Ken Michaud, hidden behind Michaud – Unknown, Gerald Taylor, hidden behind Taylor – Unknown, Unknown, Reuben Burkes (UAW Region 1-C Director, Unknown, Garry Bernath, Unknown.
close
Provide feedback on this item
Please provide details, names, dates, or locations that will help us better describe this image.
Location: Melling Drop Forge (Lansing, Mich.)
Event: Picket Line
Photo Date: between 2001 and 2002
Related Interviews: